Do you know what is SEO? If you are an internet user, you must have ever heard of the word "SEO" and maybe you know something about it.
'SEO' is a technology through which we easily show our website or webpage in Google or any other search engine.
If you have any online business or you are a blogger then it is very important to know about SEO. Today we will discuss all the necessary things about this in this post. This will help you to know all the essential things about SEO.
What is SEO?
SEO stands for Search Engine Optimization. This means that to optimize our webpage in such a way that our web page has a show in SERP (Search Engine Result Page). SEO is a free method by which we can easily increase the ranking of our pages. There are other ways to increase the ranking of our pages, many of them are also for which we have to pay money. The traffic we get from paid methods on our website is called inorganic traffic. The traffic that comes in free of charge is organic traffic. We get organic traffic by SEO so it is very important for organic traffic. It is very important that we have some information to do SEO.
Why we should do SEO?
91% of people do not go to the second page after searching on Google because they get their results on the first page.
If you take your own example, how often do you go to the second page, when you search on Google? If people do not get their results on the first page, then people search again with other keywords but do not like to go to the second page. With this example, you can understand what it means to have your website show on the first page of the search engine.
Showing our website on the first page brings more traffic to our site. And the more traffic our site will get, the more our income will be. Friends, millions of articles of the type you write are already on the Internet. In such a situation, you will have to do SEO of your post to appear on the first number in the search result. If you do not do this, then how many good posts do you write when someone will not see it, then what are the benefits of writing your post?
Working:-
Before understanding the working of SEO, we understand some common factors.
Organic Traffic: The traffic we get without spending money is called organic traffic.
Inorganic Traffic: There are some ways in which we have to spend money. We have to advertise for our website. In this way, we receive inorganic traffic.
SERP ( Search Engine Result Page): When we do some searches on the search engine, the page that is open is called SERP (search engine result page).
Crawling: Google's crawlers (bots) always roam the internet. They can enter any website at any time. They all know about your website. It is called crawling.
Indexing: When Google adds your website to display in the search results, it is called indexing.
Ranking: When the search engine ranks your website in the list then it is called ranking. The higher your website's ranking, the more likely it will be to show your website in search results.
When some search is done in the search engine, then the search engine performs some checks about that website before showing it to the search result page.
Speed of website
Mobile friendly
Post Permalink
Title
Content quality
Image optimization
Meta
Use of keyword
SEO technique
Besides that, there are many other things that Google checks before showing any website in SERP.
Types:
There are two types of SEO:-
On page
Off-page
On-page SEO: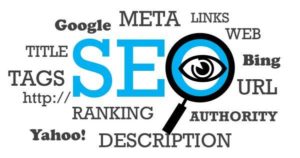 In this, we do the SEO inside of the page. In this, we use appropriate keywords when writing content. We use good and optimized images. We keep the title of our post SEO friendly and we write the meta description SEO friendly. That means we do all the possible processes of SEO when writing a post.
How to do?
Title: In this, we give the title of our post SEO friendly. We should keep the title of our post SEO friendly, in which we should include our main keyword also.
Permalink: We should keep the permalink of our post short and Understandable( related to our post).
Meta: We should keep your website's meta descriptions short and focused.
Keyword: We must use our focused and correct keyword in our post So that our post can get a good rank by that keyword.
Internal Links: We should use the internal links correctly in our post. Links to related that post should also be given in that post.
Writing Style: We should keep our writing style simple so that the user can read it easily. We should use short sentences and easy words.
Image Optimization: We must use the optimized image in our post. The size of the image should not be too large (max 100kb ).
Highlighting Words: In our post, we should highlight focused keywords and important words.
Length of the paragraph: We must use small paragraphs in our post and also each paragraph should contain a piece of specific information.
Off-page SEO: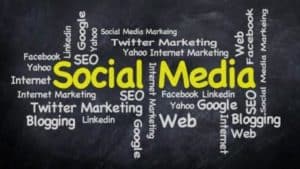 In this, we do the SEO from outside the page. In this we share the post on social media platforms, make backlinks, increase engagement on the QnA sites and also do a lot of work.
we can do off-page SEO of our post by various methods. Some of them are given below :
Social Media: We should create our brand page on social media. We should engage with other people who work in the same category.
Backlinks Building: We must create backlinks for our post. When creating backlinks, most importantly it should be kept in mind that we make backlinks on the good sites.
QnA sites: We should give answers on QnA sites so people can know about us. It may be more useful to spread out your post.
There are many ways through which we can do off-page SEO for our blog or website.
If you have any questions about SEO, you can ask in comment.
Thank you for taking the time to read this information through your precious time.