Note :

We have included affiliate links on this page which means If you purchase through referral links on our site, we earn a commission. This adds no additional cost to you.
Liquid Web is a premium hosting company and Nexus is also its own brand. Both the companies provide hosting services and are known for their quality services at affordable prices.
Both companies offer different types of web hosting services. So you may get confused between these two service providers as to which one you should choose for your website. The answer depends on what you're looking for.
In this blog, I have compared Liquid Web and Nexus to explain the difference between these two. With this, you can understand which hosting company is the better option for your website.
Let's get started –
What Is Liquid Web
Liquid Web was founded by Matthew Hill in 1997. Since then this company has been providing high-quality hosting services to its customers.
Over the past 22 years, It has been serving more than 45000 customers in over 150 countries. It has 10 data centers across the world. This company is powering more than 500000 websites worldwide.
Liquid Web offers dedicated hosting, cloud hosting, VPS hosting, & enterprise hosting services. Here are the highlights of its features –
Liquid Web highlights
100% Uptime
24x7 Support
Free SSL
30 Days money back guarantee
Free cloudflare CDN
Advanced server & security
Dedicated IP adress
Backup feature included
What Is Nexcess
Nexus is a Michigan-based hosting company founded by Chris Wells in the year 2000. For the past 18 years, this company is trusted by more than 45000 customers. 
Nexus Company provides hosting services for CMS-based websites like fully managed WordPress hosting, WooCommerce hosting, Magento hosting, cloud hosting, and hosting for eCommerce & membership sites. Here are the top highlights of Nexcess hosting –
Liquid Web highlights
99.99% Uptime
Free Nexcess CDN
Free SSL & security
Free Updates
24x7 Support
14 Days free trial
Free backup
30 Days money back guarantee
Key Differences
When we compare these brands, we see some similarities and differences between them. The biggest difference between them is that they provide hosting service for different types and size of customers and businesses. Apart from this, there are many other differences between them. Some of the key differences are below in the table.
| Liquid Web | Nexcess |
| --- | --- |
| Free Trial Not available | 14 Days free trial available |
| Suitable for large business and enterprises and cloud professionals | Suitable for small businesses, ecommerce stores and blogger |
| Needs more technical knowladge of hosting environment setup | Needs very less or no technical knowladge |
| High budget | Low budget |
| 100% Uptime | 99.99% Uptime |
Hosting Packages Differences
Here is the difference between the hosting plans of Liquid Web and Hosting.
Liquid Web Hosting Plans
Nexcess Hosting Plans
Virtual Private Servers (VPS) - Starting at $15/mo
In this, you get private resources on Shared Hosting. This means, the server will be shared but your resources will be entirely yours.
Managed WordPress Hosting - Starting at $19/mo
In this, Nexcess takes care of all the technical things like WP updates, website security, speed, backup, and other major things.
Dedicated Servers - Starting at $169/mo
In this hosting, you get a dedicated server where only your website will be hosted. Your server will not be shared with anyone else.
Managed WooCommerce Hosting - Starting at $19/mo
The package is integrated with all the features to run a successful woocommerce store. With Nexcess, your store will always be at its peak.
Cloud Dedicated Servers - Starting at $149/mo
This is the best hosting for big websites getting a huge amount of traffic. With Liquid Web You can optimize and scale your cloud server at any time.
Managed Magento Hosting - Starting at $49/mo
Magento was founded on the Nexus platform and server. It is fully optimized for the Magento store and integrated with premium security.
HIPAA Compliant Servers - Starting at $344/mo
A hosting solution that is HIPAA (Health Insurance Portability and Accountability Act of 1996) compliant. Liquid Web also takes care of your brand protection.
WPQuickStart - Starting at $19/mo and $49/mo
A hosting solution to build your Membership site or e-commerce store in a faster, smarter, and better way with WPQuickStart bundle.
Liquid Web Plans & Pricing
Liquid Web offers a variety of hosting packages to its customers. Here they are –
Dedicated Hosting –
You can subscribe monthly, half annually, and annual dedicated hosting plans. Here is the pricing of US based servers (Michigan).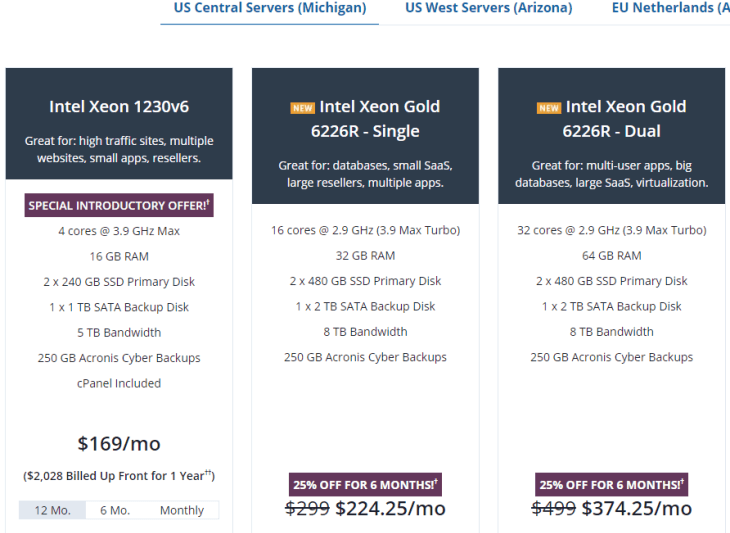 Cloud Hosting –
Liquid Web offers several cloud hosting packages that you can subscribe to. Pricing is below –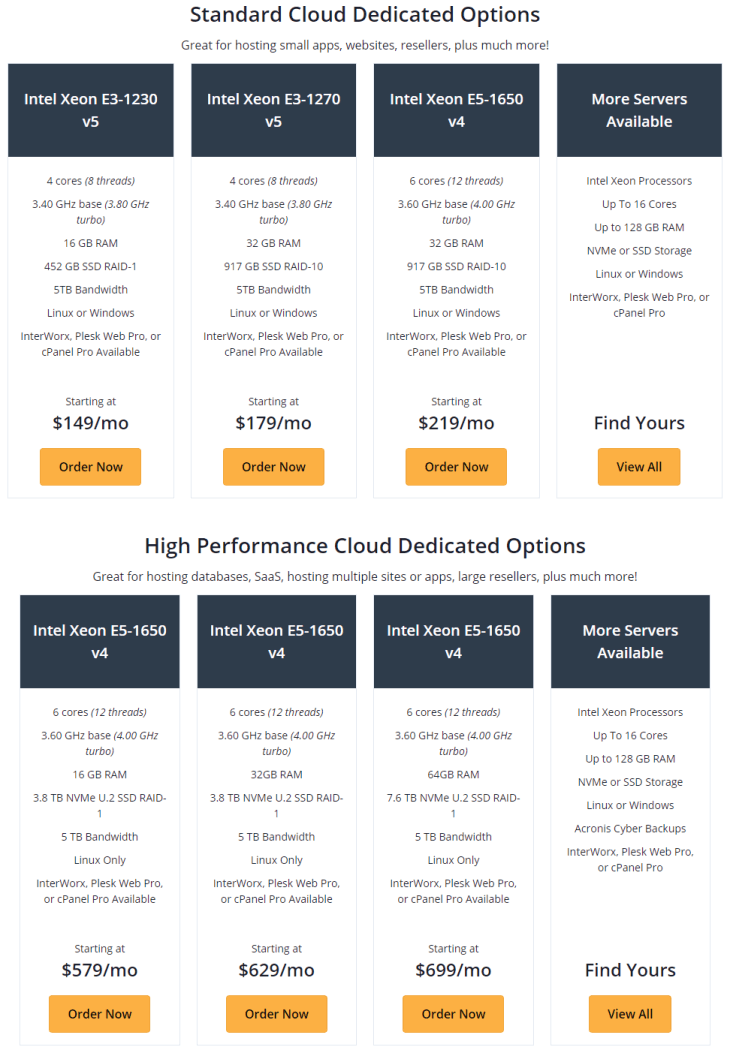 VPS Hosting –
Liquid Web offers VPS hosting in 3 terms – monthly, 12 monthly and 24 monthly. Here is the pricing of plans that you can choose according to your need.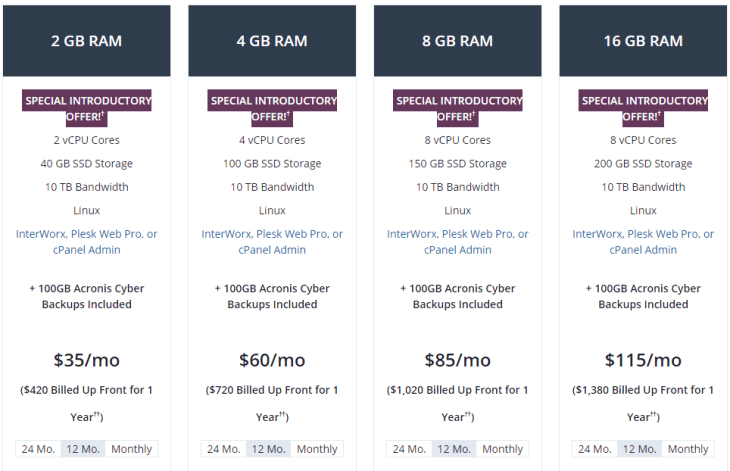 Nexcess Plans & Pricing
Nexcess provides hosting services to small business owners and CMS-based websites. It offers a variety of hosting plans like – Managed Woocommerce, Managed WordPress, Managed Magento, WPQuickStart, and membership packages for users of different needs.
Magento, Drupal, Big Commerce, and Express Engine Pricing –
These hosting packages have same type of plans but different pricing. Here you can see them.
| Plans 👉 / Hosting 👇 | XS | S | M | L | XL | XXL |
| --- | --- | --- | --- | --- | --- | --- |
| Magento | $49/mo | $99/mo | $179/mo | $299/mo | $549/mo | $849/mo |
| Drupal | $29/mo | $99/mo | $179/mo | $299/mo | $549/mo | $849/mo |
| Big Commerce | $59/mo | $129/mo | $259/mo | $379/mo | $799/mo | $1099/mo |
| Express Engine | $29/mo | $99/mo | $179/mo | $299/mo | $549/mo | $849/mo |
Managed WordPress Hosting
In managed WordPress hosting, your host (Nexcess) takes care of all the things like security, updates, speed, and backups etc. Here is the pricing of Nexcess managed WordPress hosting plans –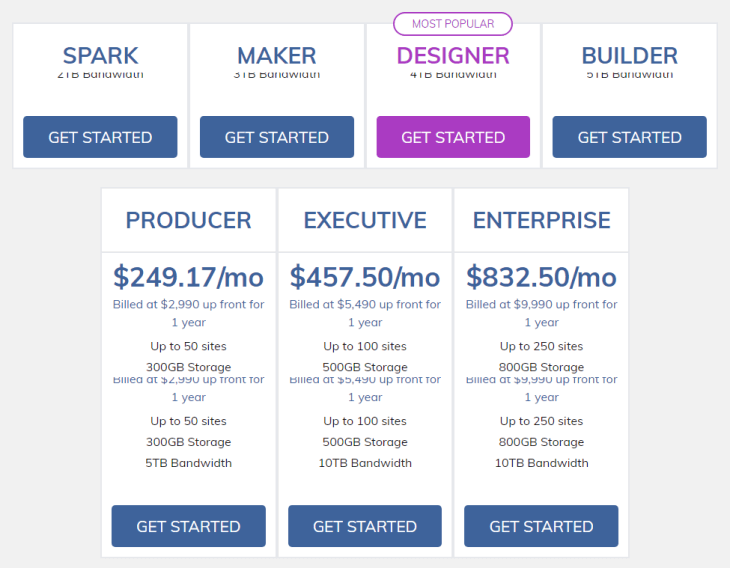 Managed Woocommerce Hosting
Managed Woocommerce hosting package is designed to run your WooCommerce store smoothly. Here, Nexcess manages all your speed, backups, performance and other major things of your hosting plan. It is integrated with all the tools that will help grow your store very fast. Here, I have shared the pricing details of this package –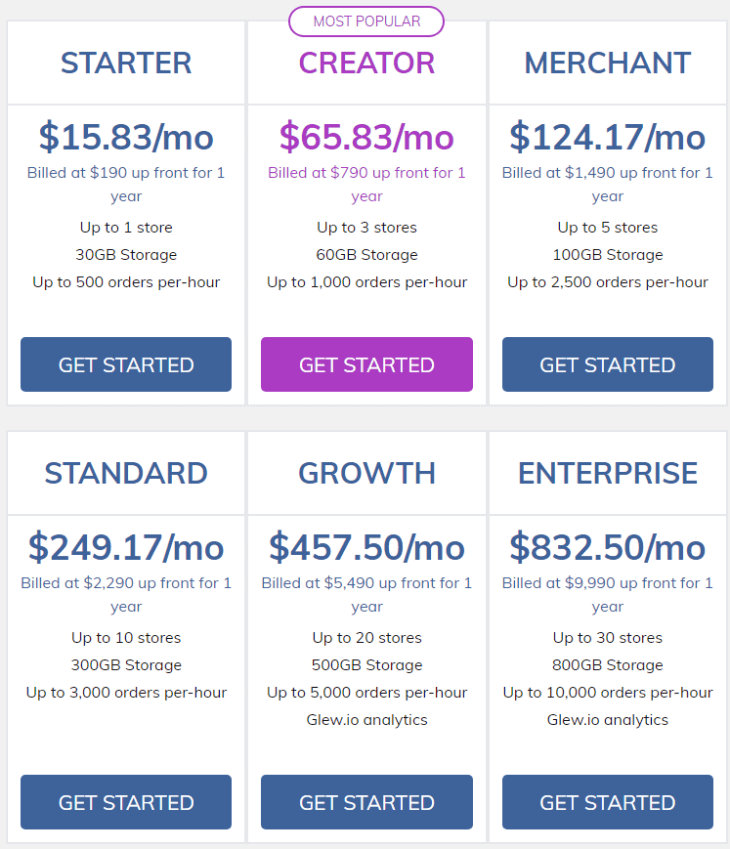 WPQuickStart  Hosting
It is a hosting bundle from Nexcess to create your membership website in a smarter, faster, and better way. It has 3 plans for you that you can subscribe to. Here they are –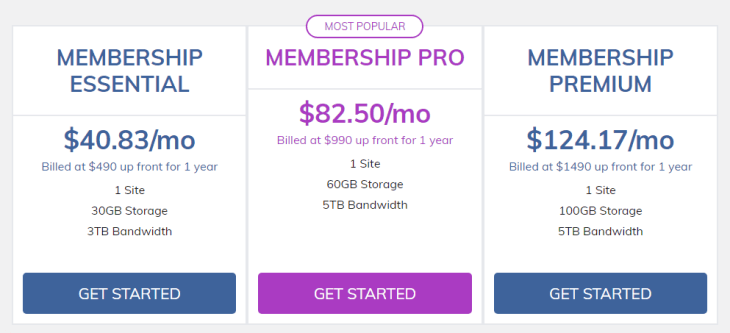 Both the brands provide round-the-clock support for the customers, seven days a week. You can get support anytime by chat, call, or email. Along with this, you get a knowledge base on the website of both the brands where you can find the solution to your problem.
1. Do they offer a money-back guarantee?
Yes. Both brands offer 30 days money-back guarantee.
2. Will I get customer support?
Yes. You will get 24×7 customer support. You can get support on live chat, mobile phone, and email.
3. Do they provide any CDN?
Yes. Liquid Web offers free Cloudflare CDN and Nexcess offers Nexcess edge CDN for free.
4. Do they offer a free trial?
Liquid Web does not offer any free trial but Nexcess offers a 14 day free trial for some of its hosting plans.
Which one should you choose
If you want to create a website for a large business, enterprise, cloud application, or a website that needs fast and customizable server, you should go with Liquid Web.
Nexcess is good for CMS based websites and small business. It is suitable for WordPress websites, Woocommerce stores, membership sites, Drupal, Magento, etc.
Both the companies offer different hosting package. You should the hosting company and package according to your business & website need.
Also take a look at the image below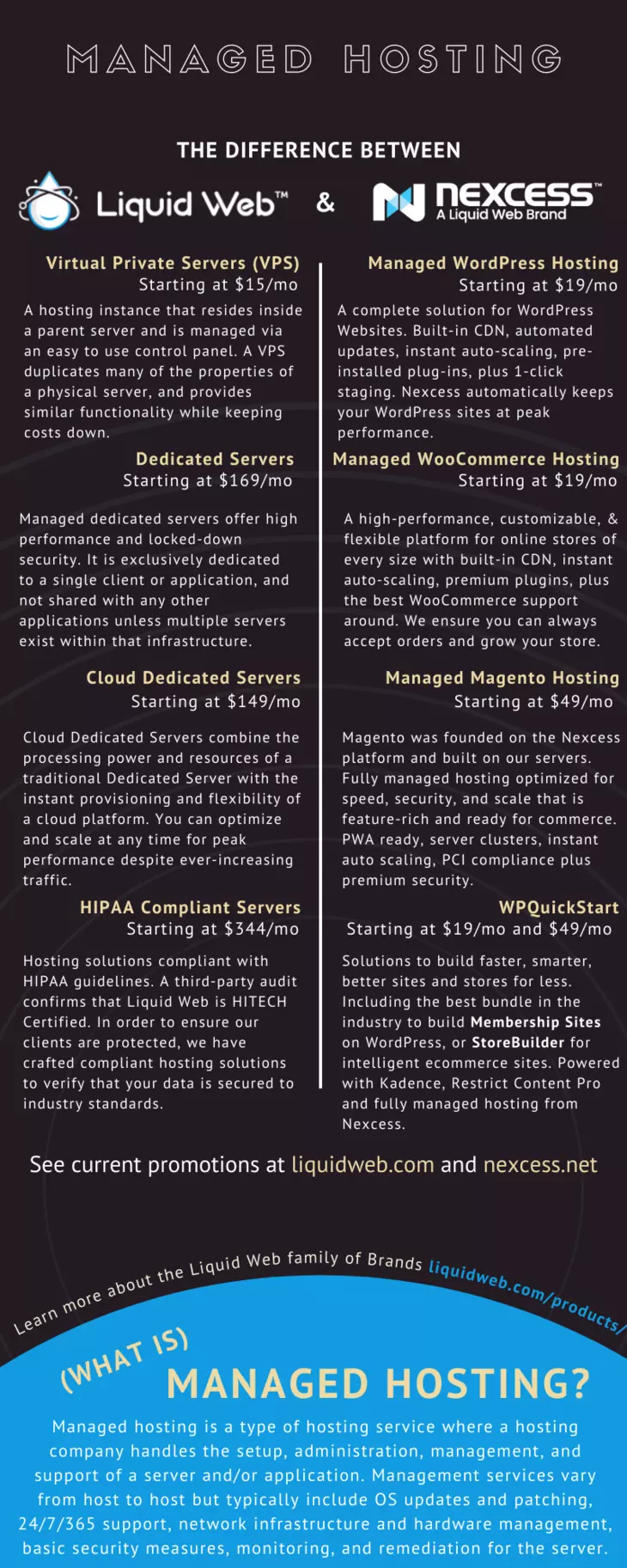 Wrapping Up
Both Liquid Web and Nexcess are two best hosting service providers of the world. They provide best support to customers and answer your queries quickly. They provide good quality servers to customers. While Liquid Web provides hosting for large businesses and enterprise, Nexus on the other hand provides hosting to small businesses, content creators, bloggers and CMS (WordPress, Magento) based site owners.
If you have any questions related to Liquid Web or Nexces, let me know in the comments. Also, if you are using any of these hosting services, then you can also share your experience.